March 5, 2019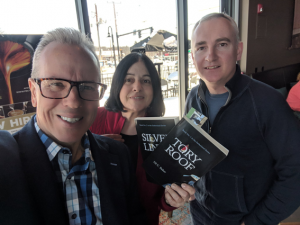 Listen to the backstory about becoming an author, the process of writing a book, learning along the way, self-publishing, and ultimately, marketing.
Bob Cargill is an accomplished copywriter, social media guru, former NEDMA Marketer of the Year, and current president of the Boston, MA, Chapter of the American Marketing Association. His podcasts can be found on Podbean.
Jill and Bob are joined by Scott Myles, a content consultant and avid reader of the Sutherland Series.
https://bobcargill.podbean.com/e/a-few-words-with-jill-c-baker/
————————————————————————————————————————-