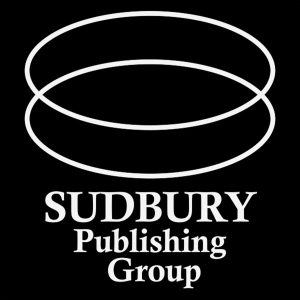 February 22, 2019
Sudbury Publishing Group Announces First Two Releases in the Sutherland Series 
The Sudbury Publishing Group is pleased to debut Jill C. Baker's Sutherland Series, available in paperback and ebook format for Kindle, Nook, Apple, and Android devices. These are works of historical fiction with a touch of paranormal to propel the plots — all of which interweave past and present, and end with a twist.
While each of these stories stands alone, they are connected by members of the Sutherland family, all of whom, enjoy a heightened sense of awareness and can traverse time.
Baker's goal is to create an entertaining forum for guilt-free escape, giving intelligent readers permission to wonder, "What if?"  She anticipates at least four books, each focused on a member of the Sutherland family. Baker is an accomplished copywriter and media marketer who has worked for publishing leaders such as Hearst and Harte-Hanks. Most recently, she was Director of Marketing for a digital publishing provider serving the magazine industry.
Her first book, Tory Roof (released October 2018) is a woman's story – a lush account of love and adventure that challenges Sarah Sutherland's marriage and pits logic against longing. In trying to sell a vintage home, Sarah encounters Terrence, a fiery Revolutionary War agitator posing as a Loyalist. She is drawn to him physically and emotionally. Stepping into the shoes of her former self, she becomes a resister, a writer, and a soon-to-be mother. Parallel plots unfold in the course of year, connecting contemporary New England to true events in 1765, a time when the rumblings of independence were stirring. Forced to reconcile her two realities, Sarah begins to doubt her mental stability and turns to a psychiatrist for help. She eventually learns the people around her are not as they seem and that her life is in danger. But first, she has something important to do.
Silver Line (released February 2019) picks up with Sarah's son, Jared, who is heading to college in hopes of becoming an investigative reporter. He had always repressed his precognitive skills, thinking them an unfair advantage, but when he meets Alexa, they discover they can revert to their older, former selves — a rugged miner and beautiful dance hall girl, living in an 1860s Colorado town. Lured by the adventure and heat of a mature relationship, they continue to return – facing a flash flood, mining accident, robbery, claim jumping threat, and smallpox epidemic. In present time, Jared is consumed by the unsolved Gardner Museum heist, bent on finding the missing artwork for an article he is writing. Unintentionally, he draws Alexa into a world of stalkers, shady dealers, and street people, including a homeless man who had witnessed the heist. Determined to propose three strong theories to help solve the crime, Jared struggles to consolidate his thinking until he realizes that clues to the present lie in the past.
Learn about Absent, the third book, at jillcbakerauthor.com.
Contact:   http://sudburypublishinggroup.com
Email:   info@sudburypublishinggroup.com