Need a graduation gift?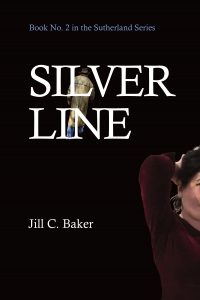 Silver Line is a fun graduation gift for a New Adult embarking on a college adventure — or for a college student wrapping up a busy year.
The story starts on a Boston campus where Jared is a journalism student and Alexa is on a poli-sci track. They accidentally discover they can revert to their former, older selves — a rugged miner and spirited dance hall girl living in an 1860s Colorado town.
Lured by the intensity of a mature relationship and the enticement of adventure, they continue to return, but in contemporary times, become consumed trying to find the missing art from the famous Gardner Museum heist. Here they meet a stalker, shady art dealers, and a homeless man who knows a lot. They finally realize that clues to the present lie in the past.
BUY NOW $9.99 paperback on Amazon.  $5.99 for Kindle, Nook, iBooks. (Costs less than a car.)